Mailing List Archive/2017-11-27
From This Might Be A Wiki
In this email:
CyborgMonday savings
Our Dial-A-Song Radio Network needs DJs
More new merchandise
Our US, UK, and EU shows with links
whAT!? 
CyborgMonday is here. 
Everything is 20% off! 
w/ the discount code 
password1234. 
New vinyl LP, new hoodie, 
and great new t-shirts designs. 
FACT: we're donating 20% of all 
net profits to Puerto Rico 
relief thru World Central Kitchen. 
We know about them from family 
on the island. WCK is on the ground 
feeding people in remote rural 
areas. Get great TMBG stuff 
and make a difference for 
people in real need at this 
most difficult time.
Perhaps you are looking for 
nutso bargains for your 
too-big-to-start holiday gift list. 
Try our BUSTED DOOR DEP'T 
Five dollar t-shirts (!?!) And 20% 
off that with that discount code 
password1234. 
And more new stuff 
coming in today!
TMBG live on your radio show! 
Weekly songs premiere on your radio show!
Announcing the 2018 Dial-A-Song Radio Network!
They Might Be Giants are re-launching 
their Dial-A-Song service for all of 2018 
and are inviting all DJs at community, college, 
and commercial radio shows interested in being 
serviced with weekly musical installments from
 TMBG –– you are sincerely invited to participate. 
We are also booking band interviews 
and creating programming notes 
and custom audio materials 
guaranteed to make the Dial-A-Song 
segment of your broadcast a special highlight.
If you are a community, college, or commercial 
disc jockey on a terrestrial radio station 
we want you to be part of the official 
Dial-A-Song Radio Network. And if you are 
on the fence about being a DJ at your 
college station in January, this is 
another reason to get yourself on the air! 
To get into the Radio Network 
feed, we do have this very 
official form to vet all applicants.
 Membership is a privilege. 
If you are an online DJ or podcaster, 
we appreciate your interest and 
you're doing at onlineradio@tmbg.com.
All other DAS Radio Network questions 
can be answered by emailing 
 Here are some examples of
what is on sale at our store! 
BRAND NEW
TMBG ROAD CREW 
BLACK ZIP HOODIE
This is the front:
 And this is the back:
Our brand new "Road Crew" hoodie 
for 2018 will keep you warm and 
protected from the elements and in
 impossible style. With illustrations 
from world famous drawer Joren Cull, 
this beauty in black is a zip-up 
number with pockets and is 
perfect for roadie stage wear,
 long walks to the transfer 
station, or just keeping the heat 
low in your house.
BRAND NEW 
Get our new album
Or get the deluxe vinyl as soon as 
it arrives from Europe.
BRAND NEW 
I LIKE FUN T-SHIRT
Designed by graphic superstar
Paul Sahre this shirt has the design 
reversed on a stylish black T. 
BRAND NEW 
MEET THE MESOPOTAMIANS
This new Mesopotamians t-shirt
is a fresh take on everyone's favorite 
band. A reproduction of their debut 
album cover, the beautiful black 
and white photograph is rumored 
to have influenced a Fab Four 
pic centuries after this album's release. 
Perfect for the historian 
or the Beatlemaniac in your life.
PRETTY DARN NEW 
THE TMBG CAT SHIRT
C'mon. You need this.
OUR BEST SELLING T-SHIRT
SCIENCE IS REAL
This Science is Real shirt is 
ALL THE RAGE with informed people 
everywhere. If you dig facts, this is
the t-shirt for you.
HERE IS AN EXAMPLE OF A 
"BUSTED DOOR SPECIAL"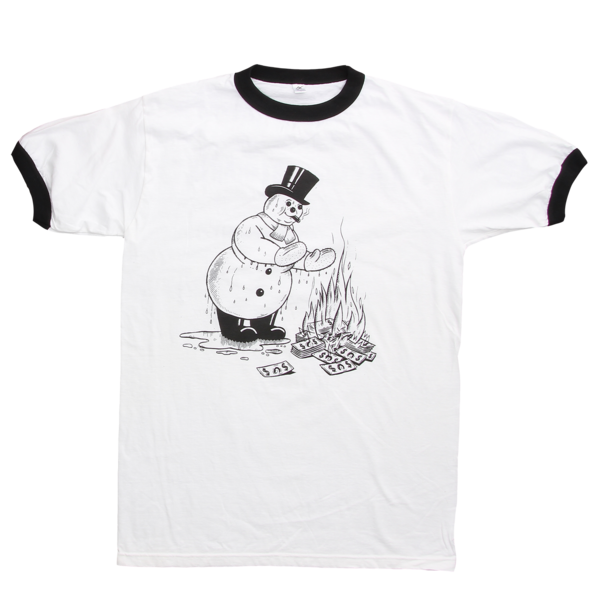 This is on sale for five bucks.
It's ridiculous. Get it now, before
someone buys them all 
and doubles the price on Etsy.
THEY MIGHT BE GIANTS ON TOUR
ACROSS THE UNITED STATES, 
THE BRITISH ISLES 
AND THE EUROPEAN CONTINENT
New show! Six-piece band!
12/6 A special acoustic set in 
12/30 Pre-New Year's Eve in Brooklyn, NY
12/31 New Year's Eve in Brooklyn, NY
2/3 Dallas, TX SOLD OUT
3/7 Seattle, WA SOLD OUT
plus these:
© They Might Be Giants
       


       Customer Support
       

|


       Privacy Policy
       

|


       Terms of Service
       



You may unsubscribe
               from the They Might Be Giants email list at any time.
         
 This email was sent with the Topspin Platform by They Might Be Giants.
         
 3120 W. Empire Ave. Burbank, CA 91504
       
       


     </div>